We can't wait to meet you!
Cranberry Township campus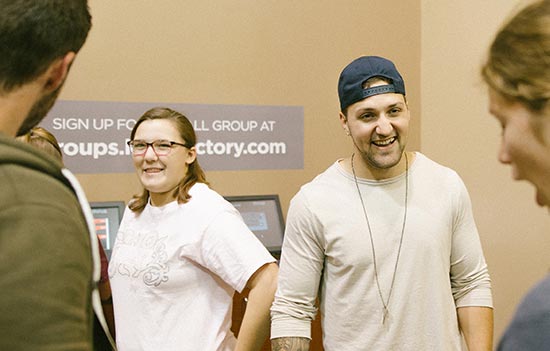 Come as you are
No matter where you're at on your life's journey or what road brought you here, we want you to know that you belong. At Victory our atmosphere is casual, so come just as you are and wear whatever makes you comfortable!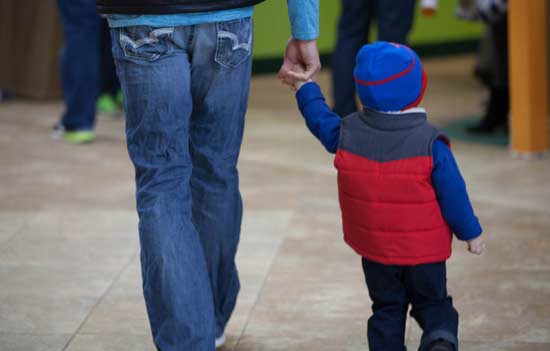 Bring the whole family
We offer age-appropriate environments where children and students (infant – 8th grade) will learn about Jesus and the Bible in a way that is real to them. We ask that you check your children in when you arrive so that they can experience a service tailored specifically for their age.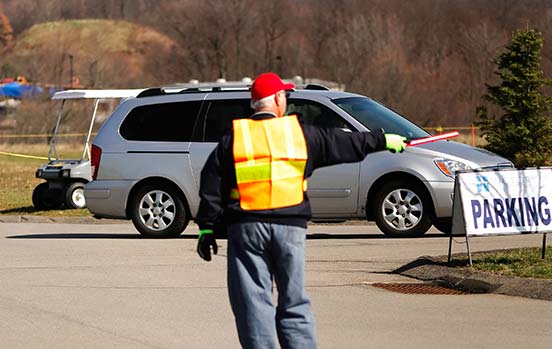 Park close
We want to make your first visit as comfortable as possible. When you arrive on our campus, please turn on your vehicle's flashers as you come up the drive. This will notify our parking team that you are a first-time guest, and we can direct you to reserved spaces near our main entrance.
Enjoy the experience
We are committed to presenting God's truth in a way that is creative, engaging, and easy to relate to. In every service, you'll hear live, contemporary worship and a relevant message based on Scripture that will help you develop a vibrant relationship with Jesus Christ.
Let us know you're coming!
Fill out our visitor card, and we'll:
Contact you with details about your first visit
Answer your questions
**Your information will remain private.
Where do I go when I get there?
As you walk into the building, our team will greet you and show you where to find our sanctuary, restrooms, and children's rooms. If you need anything throughout the time you're with us, stop by Guest Services or just ask anyone with a Victory nametag. We're a friendly bunch, and we'd love to serve you.
Will I have to say, sign, or give anything?
If you are visiting, we won't ask you to give a dime. We won't make you wear a visitor badge, ask you to stand up, or do anything that could make you feel uncomfortable. We want you to remain as anonymous as you want to be. So come in, enjoy the relaxed atmosphere, and see if this is the church for you.
What can I expect at a weekend service?
Each weekend at Victory you'll find a relaxed and friendly atmosphere with contemporary worship and a practical, relevant message. Check out our Media page to watch past sermons and to get a feel for the atmosphere of our services.
How long is the service?
Services last about 65 minutes. If you're visiting for the first time, give yourself a few extra minutes to stop at Guest Services after service. We'd love to meet you, answer any questions you have, and give you a free gift.
What do you do for kids?
At Victory, your children are a top priority. Our classrooms are clean, safe, and staffed with a loving team. We offer a dynamic children's ministry as well as a life-changing ministry to students from middle school through high school.