6th Grade


Parent Resources
Your Child's Phase
THE PHASE WHEN THERE'S NEVER ENOUGH PIZZA, TOO MANY HORMONES, AND A DRAMATIC KID WHO NEEDS SOMEONE TO PROVE "WHO CARES?"
Middle school is a crisis.
No longer a child, sixth graders arrive in a new social context just in time for their bodies to outgrow their coordination, for hormones to kick in, and for their brains to become a tangle of new synapses.
Every sixth grader wants to know "who I like?" so, your role is to AFFIRM their journey in Christ.
There are 364 weeks until graduation. DON'T MISS IT.
Spiritual Focus
During your child's school year, Victory Family Church will go in-depth in February on a biblical principle during services. This isn't the only time they will learn about this topic. We are just emphasizing the principle during this period. The subject is determined based on their age, stage of development, and what's culturally and socially relevant.
Water Baptism and Communion
The sixth-grade spiritual focus is water baptism and communion. These are two vital next steps in our walk with God as believers. Jesus talks about this in Matthew 28:19, saying make disciples in all the nations baptizing in the Father, the Son, and the Holy Spirit. He said this right before he ascended into Heaven. Our heart as a church is to do just that. We will help you teach your child about the biblical backing of water baptism and communion and walk this out with their friends and family.
Parent/
Student Engagement
We want to walk alongside you with your students as they navigate their lives. These are resources and tools you can use with them!
Understanding God's design for Sex
We will help you articulate God's design for sex. Studies show that the average age for a student to view pornography is eight years old. We want to help you do that by navigating this in a biblical way. We believe God's way is the best. We have video resources and step-by-step guides on this topic. Please take time to watch these videos. God has placed you in your child's life purposefully, and his grace is sufficient!
Navigating the Topic of Sex
Small Group Recommendations
Search for small groups at the link below. Some suggestions include:
Financial Peace University
Connection Groups like Family Bowling and Parent Groups
* Please note – not all small groups available at all times
Parenting Your Sixth Grader: A Guide to Making the Most of the "Who Cares" Phase
Kristen Ivy and Reggie Joiner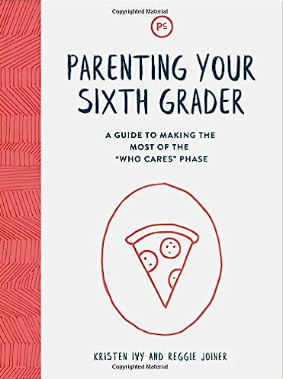 The Table That Speaks: Bringing Communion to Life
Kenneth Hagin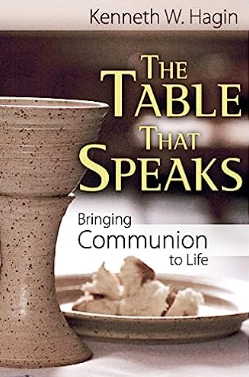 Ten Steps Toward Christ – Journey to the Heart of God
Jimmy Evans