God loves you. 

 So do we. 
Victory Family Church is a place where you can be the REAL you, experience the unconditional love of the REAL God, and go out to make a REAL difference in the world.
At Victory Family Church, we invite anyone to join us as we discover how to live a life of unshakable hope grounded in God's unconditional love, and to join us as we partner with God to make a real difference in our world.
Our Leadership
Our founding pastors, John and Michelle Nuzzo, launched Victory Family Church in 1993. They lead a team committed to helping others know God, find freedom, discover their purpose, and make an impact.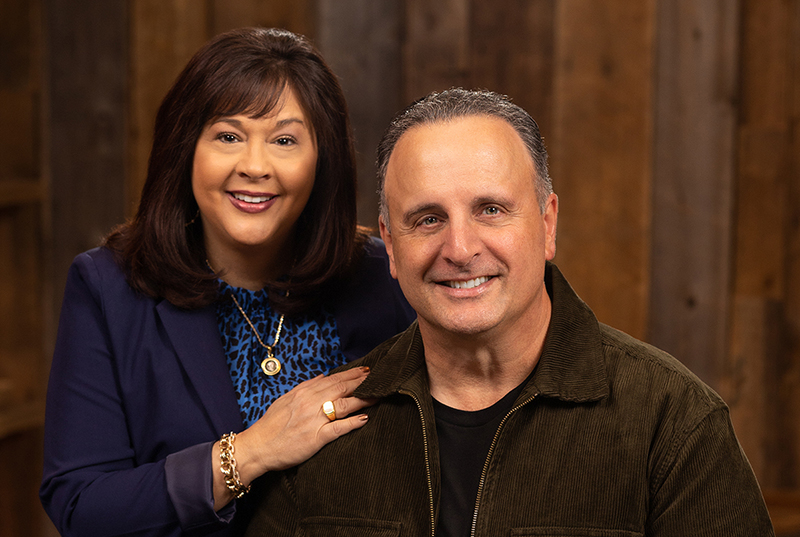 We exist to help all people realize that God loves them unconditionally.
The four desires of God for
every human being are:
Know God
Instead of practicing religion, God wants a personal relationship with you. Weekend services are where we help people know God, and we'd love for you to join us.
Find Freedom
God's process for you to find freedom begins with having the right people in your life. He made us for community, and connecting in small groups is how we find life-changing relationships at Victory.
Discover Purpose
The Bible clearly establishes that you are an important part of God's plan, and that great joy comes from living out your purpose.
Make an Impact
When you make a positive impact in other people's lives with the gifts God has given you, then you can experience the full life He wants for you. Through serving on the Dream Team and becoming a Kingdom Builder, we hope to empower everyone to live out their calling.
Start with people.
God loves ALL people.
Jesus died for ALL people.
People are the "why," so "what" we do is defined and empowered by
people first.
Let love lead.
God's unconditional love transforms everyone it touches.
It energizes our lives, directs our culture, and sets our strategy.
We don't lead people into the Kingdom—we love them into the Kingdom.
Take faith risks.
Our faith in God acts boldly and fearlessly in the midst of life's impossibilities.
It does whatever it takes to reach and rescue people
because faith works through love.
Expect multiplication.
Where people spend eternity matters,
so we dream big, plan big, and give big
to multiply the Kingdom.
Make it count.
We consider every interaction with every individual a once-in-a-lifetime privilege.
We seek to see everyone as God sees them
and infuse our time together with kindness, hospitality, and excellence.
Surrender to the Holy Spirit.
For our lives and leadership to reflect the life and mission of Jesus,
we surrender to the person, baptism, and gifts of the Holy Spirit.
We seek the Kingdom first by living in an ongoing personal relationship
with the Holy Spirit and relying on His voice to teach, lead, and edify us.
We're here
to be

 your family 
When it comes to life, you shouldn't have to fake it to make it through.
You can find real, unshakable hope for the future and a life that's full of real faith, real impact, and where you can be your real self. 
Ready to learn more? Sign up for the Live Real email course and find practical ways to start living.