9th Grade


Parent Resources
Your Child's Phase
THE PHASE WHEN FRIENDSHIPS SHIFT, GRADES COUNT, AND INTERESTS CHANGE SO OFTEN, YOUR TEENAGER HAS TO EXPLAIN, "THIS IS ME NOW."
High school means higher stakes.
Many freshmen spend this year redefining who they thought they were or what they thought their future would be. Some May feel stuck if they Don't find acceptance in this significant year.
Every ninth grader wants to know, "Where do I belong?" So, your role is to MOBILIZE their potential.
There are 208 weeks until graduation. DON'T MISS IT.
Spiritual Focus
During your child's school year, Victory Family Church will go in-depth in February on a biblical principle during services. This isn't the only time they will learn about this topic. We are just emphasizing the principle during this period. The subject is determined based on their age, stage of development, and what's culturally and socially relevant.
The Importance of Church and Godly Relationships 
Ninth grade is a pivotal year in a lot of students' lives. We want to help your students understand why it is so vital that they come to church and why having Godly relationships in their lives is essential. Our friends are often our most significant influences in life. It's our goal that your student would begin to process questions like, "Are my friends a Godly example?" Do they influence me to become closer to God or farther away from him? These are vital questions for your students to be asking themselves. So please partner with us in helping your student understand the importance of coming to church and having Godly relationships.
Parent/
Student Engagement
We want to walk alongside you with your students as they navigate their lives. These are resources and tools you can use with them!
Serving is one of the best things we can do to show God's love. Jesus was our best example of this. The book of Matthew says that Jesus did not come to be served but to serve. Christians should look for opportunities to put others' needs before our own. We hope you and your family will take the humble step to serve through this engagement.
Small Group Recommendations
Search for small groups at the link below. Some suggestions include:
Financial Peace University
Connection Groups like Family Bowling and Parent Groups
* Please note – not all small groups available at all times
Parenting Your Ninth Grader: A Guide to Making the Most of the "This Is Me Now" Phase
Kristen Ivy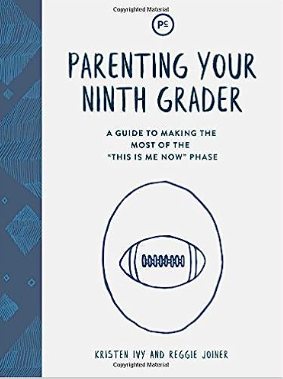 Raising Kingdom Kids: Giving Your Child a Living Faith
Tony Evans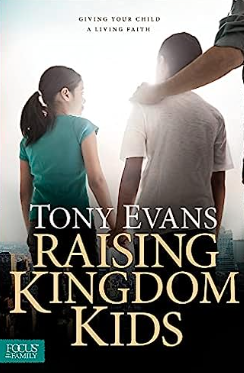 My 9th Grade Story: A Guided Journal To Record Your Freshman Year High School Memories
Jean Lee